We've just released Logaholic version 6.0.3. This release introduces a new integration: LinkedIn Analytics.
We've added 5 LinkedIn reports for you. These can be connected to your LinkedIn company page and will show you:
Total Followers per month
New Followers per month
Content Impressions per day
Organic/Paid and Total Followers per day
Monthly graphs on Clicks, Impressions, Comments, Likes, Shares and Engagement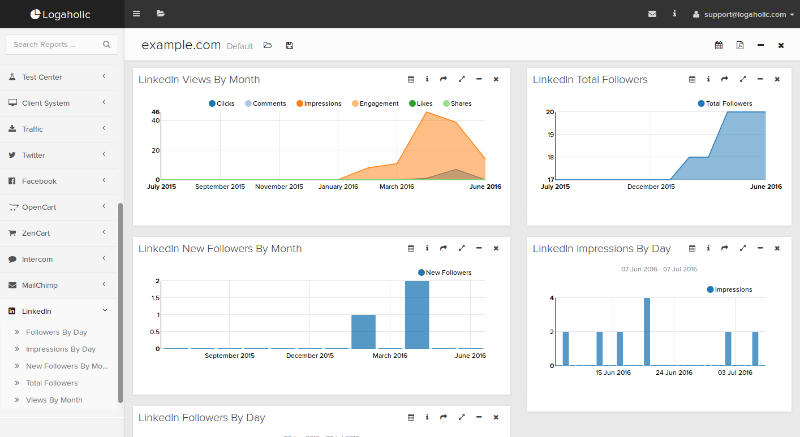 Now you can add your favourite LinkedIn insights right into any dashboards, combined with your web analytics, facebook stats, ecommerce reports … everything in one place.
Logaholic 6.0.3 also fixes some other minor bugs, so download it here now: http://www.logaholic.com/download/