Your all-in-one Web Analytics toolkit
With over 100 different reports and features, Logaholic is a versatile and powerful web analytics tool.
Reporting made easy
Easy, clear and concise reports can be organized into great looking dashboards that will give you instant insight into your data. Drag and drop reports, customize visualization across tables and charts to create a dashboard that is perfect for you.

Whether you are a marketeer or a web master, Logaholic has the tools to help you find what you're looking for.
Data Collection from multiple sources
If your only data source is a javascript tracking tag (like Google Analytics), you are missing a ton of information about your website. Logaholic can analyze your web server's access log file and give you the full picture. This includes site errors and information about the files that cannot be 'tagged', like PDF documents.

You can even combine tags and log files, so you can have your cookies and eat them too :)
Several ways to collect data
Read logs from local disk or network share
Download logs automatically via FTP
Use javascript tracking tag
Supports all major log file formats
NCSA Common/Combined (Apache/nginx)
W3C Extended Log File Format (IIS)
Easy to create parsers for custom formats
Share your data
We know how important it is to be be able to share and communicate your reports with others. That's why we have made it super easy to create beautiful PDF documents from your dashboards. You can even add text and comments in our WYSIWYG editor before you publish your PDF.

Show your boss what a rock star web analyst you really are.
Share with the Suits
Slick, board room ready PDF reports
Export any report to CSV and use in any Spreadsheet
Automatically email reports to any address daily, weekly or monthly
Share with the Nerds
Fetch any report's data with a simple GET request
Get data in JSON, XML or Simple HTML format
Embed reports in other apps or pages
The Power of Trends
Often, spotting changes in your website traffic is where analysis starts. That sudden spike in visits, where did it come from? Which page did they go to? What else did they do?That's why we've made spotting trends and changes in your data a breeze. Within any date range, you can visualize trend data on visits, pages, referrers, keywords, countries, conversion and more.

Any change will stand out like a sore thumb and allow you to drill down deeper.
The Power of Details
This is where a lot of other analytics solutions drop the ball. The ability to see details, to drill down and see the exact click stream of an individual visitor. To see, per page, where traffic is coming from and where it's going next.

Logaholic offers unprecedented details in analyzing pages, click streams and even individual requests.
See trends on things like
Visitors, Visits, Pageviews, Countries,
Visit Duration, Conversion, Bounce rate,
Browsers, Errors, Crawlers and more
See details with reports like
Page Analysis
Click Trails
Most Active Visitors
Get customer feedback
A simple poll or an advanced survey? No problem, Logaholic has a survey tool built in. No need to go to another application, your user feedback is right there with all your other analytics.

Our easy to use survey builder will allow you to create surveys that plug right into your site.
Ask any type of question
Multiple choice
Single choice
Open answers
Question & Answer logic
Link answers to specific next questions
Skip questions
Redirect to urls based on answer
Conversion Rates
We love conversion rates, the single most insightful metric in web analytics. What percentage of visitors become customers, download our product, subscribe to our newsletter, do X, Y or Z?

The key to improving your website's marketing performance is measuring conversion rates to key areas of your site. Logaholic lets you do just that.
Funnels and Goals
A funnel analysis is a great way to measure the performance of your site's goals. Track the progress of visitors from stage to stage and find out where you should improve the flow.

Logaholic also helps you to stay focused on what is important. Define targets and see how close you are to reaching your goals.
Measure conversion of KPI's
Page, Referrer and Keyword conversion rates
Countries
Custom Visitor segments
Improve conversion rates
By tracking funnel reports
By setting goals
By split testing content
Did someone say split testing?
It depends on which version of this page you are looking at...

A/B Split testing is one of the most powerful techniques you can use to improve your website, and it's built right into Logaholic. With a few basic tools, Logaholic allows you to create simple experiments and make quick progress.
Test Pages, Elements & Date Ranges
Split testing can be a pain, which is why we like to keep it simple. You can Split Test two pages against each other. This is great for testing different landing pages. If you want to test specific elements on a page, like buttons or images, that's possible too.

If you forgot to test something ... a simple Time Based report lets you go back and compare that change you made to your homepage. It's cheating and will certainly cause a time paradox, but hey...
Split Testing tools
Content Based Split Test
URL based Split Test
Time Based Split Test
Measure metrics like
Confidence level
Conversion share
Conversion rate
Segmentation
The most important feature for anyone serious about online marketing. Most of the time, totals and averages won't tell you very much about your online marketing efforts. You need to be able to isolate certain groups of visitors and analyze them separately.

Logaholic segmentation filters allow you to slice and dice your data in any way you want.
Campaigns
Segments also allow you to track your marketing campaigns. Create a segmentation filter for your campaign and you will be able to apply that to almost any report in Logaholic. This includes trends, conversion, pages, referrers, bounce rate reports, you name it.

That way you can compare your Campaigns and know which ones are working and which ones aren't.
Segment visitors based on
URL, Referrer, Keyword,
User agent, Mobile,
Country, Crawler, IP
Use Segments to
Report on the valuable parts of your traffic
Report on marketing campaigns
Analyze and compare different groups of visitors
Facebook Reports
Having statistics all over the place is a drag. With Logaholic you can get analytics on your Facebook Pages and Apps alongside all your other reports.

Bring it all together in one great dashboard.
Twitter Analytics
Hook up your Twitter account to see your stats. Includes tools to help grow your audience by finding and comparing the best users to follow.

Yes, that paragraph was only 140 characters.
Twitter
Twitter account stats
Search and Find popular users
Errors
It's not all marketing fun and games. Some of us just have to find out what is going on with that server!

Logaholic will show you all the error codes that your site produces and will let you drill down to see the underlying page requests.
Forensics & Security
Your site is probably being attacked right now. Some guy is brute forcing your login page. Spammers are pounding your forum. Your wordpress install is being probed. And that's just in the last few minutes.

Since Logaholic uses Log files, you can go in and investigate problems. Using the Error reports, Click Trails and Log Inspector you'll able be to find the malicious IP numbers. This will help you block them before it's too late (and remove them from your stats).
Error Reports
Status codes with drill down
Error Trends
Bounce rate & Exit rate reports
Other handy tools
Suspicious Traffic report to find and remove bad traffic
Log Inspector to find and view requests
Automatic and manual bot detection
eCommerce
We're working hard to bring your ecommerce transaction data into Logaholic.

Right now, we have integrations for OpenCart, Zencart and Magento, but many more are on the way.
Custom Reports
If you have some data you'd really like to see in Logaholic, you can always ask us to create a custom report. If you know some PHP, you can even do it yourself.

Logaholic's flexible class based report files are easy to extend with new functionality, so there is no limit to what you can do with Logaholic!
Basic and Pro
Logaholic is available in 2 simple flavors
Logaholic Basic
Free
Add up to 300 websites/users
Add up to 5 KPI's
One dashboard
No PDF reports
Visitors per Day
Visitors per Month
Trend Analysis
Top Days
Top Pages
Traffic Breakdown
Top Referrers
Top Continents
Overall Performance
Error Report
Browser Market Share
Operating Systems
Screen Resolution
Color Palette
All Traffic by Month
All Traffic by Day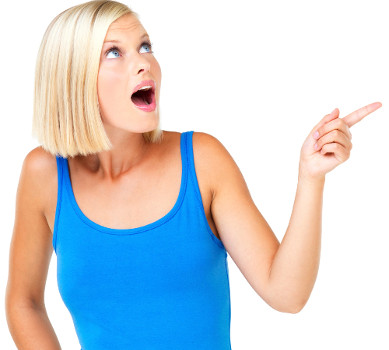 Logaholic Pro
Starts at $60/year
Add up to 300 websites/users
Add unlimited KPI's
Unlimited dashboards
Awesome PDF reports
Visitors per Day
Visitors per Month
Trend Analysis
Visit Duration Per Day
Total Duration Per Day
New Vs Returning
Top Hours
Top Days
Compare Days
Surveys
Visit Duration
Total Duration
Recent Visitors
Most Active Users
Authenticated Visitors
Top Pages
Top Pages - Details
Page Trends
Top Entry Pages
Landing Page
Top Feeds
Most Crawled Pages
Average Page Time
Top Pages in the Last Hour
Youtube Channel
Page Analysis
Click Trails
Top Click Paths
Internal Site Search
Top Exit Pages
Exit Clicks
Traffic Breakdown
Top Referrers
Top Referrers - Details
Referrer Trends
Top Keywords
Top Keywords - Details
Keyword Trends
Search Engines
Search Engine Trends
Google Rankings
Top Continents
Top Countries / Cities
Top Cities
Country Trends
Performance Trends
Overall Performance
Conversion Trends
Page Conversion
Referrer Conversion
Keyword Conversion
Country Conversion
Time to Conversion
Road To Sales
Funnel Analysis
Error Report
Error Trends
Bounce Rate
Bounce Rate per day
Exit Rate
Suspicious Traffic
Log inspector
Content Based Split Test
Time Based Split Test
URL Based Split Test
Browser Breakdown
Browser Versions
Browser Trends
Browser Market Share
Operating Systems
OS Versions
Mobile Operating Systems
Mobile OS Versions
Mobile User Agents
Mobile Devices
Screen Resolution
Color Palette
All Traffic by Month
All Traffic by Day
All Traffic by Hour
All Traffic by Minute
Most Active Crawlers
Crawler Trends
Bandwidth
Tweets Per Day
Twitter Compare
Twitter Feed
Twitter Find People
Twitter Followers
Twitter Following
Twitter Total Tweets
Facebook Age
Facebook Gender
Facebook Gender and Age
Facebook Posts
Facebook Pageviews
Facebook API Calls
Facebook Stories
Facebook Active Countries
Facebook Cities
Facebook Videos
Facebook Language
Intercom Segments
Intercom Conversations Status
Intercom Totals
Intercom Conversations
Intercom Tags
Intercom Admin Conversations
Intercom New Users
Intercom Total Users
OpenCart Sales
OpenCart Taxes
OpenCart Top Products
OpenCart Top Customers
OpenCart Top Affiliates
OpenCart Sales Per Country
OpenCart Statusses
ZenCart Sales
ZenCart Taxes
ZenCart Top Customers
ZenCart Top Products
ZenCart Sales Per Country
Website profile management
Logaholic allows you to add up to 300 website profiles in a basic installation. That means you can set up separate stats for all your sites and services.You can also combine reports from different profiles into one dashboard.

If you need more profiles, our Service Provider Edition scales up to millions of sites.
User management
Logaholic allows you to create user accounts and link them to specific profiles. Flexible permission levels and settings allow you to control what a user can do.

This is great if you want to provide analytics to your customers. Logaholic is all you need to service hundreds of websites and users.
Built for Service Providers
What does the largest Hosting Provider in Switzerland, one of the top online marketing firms in Hollywood and the largest service provider for educational institutions in the US have in common?
They all use Logaholic to provide a Web Analytics product to their customers. Check out our
Service Provider Edition
for more specific features.
Add many users and websites
Add any number of user accounts
Up to 300 profiles in a basic installation
That's way more than what you can do with Google Analytics
Go Large with Logaholic SPE & Enterprise
Cluster Manager allows scaling to millions of sites and users
API to automate & integrate user/profile management
Subscription module to create custom report packages for users